iZōsh® is an organization of women dedicated to the economic empowerment of women globally who are living in extreme poverty. By giving micro-loans to these women, we help them to lift themselves out of extreme poverty and reduce the risk of oppression and exploitation in their lives.
WHO
iZōsh meetings are intergenerational gatherings open to women of all ages, faiths and beliefs. You can commit to becoming a member by clicking here and filling out a membership form.
WHAT
We connect around tables with great snacks, informal conversation, and many opportunities to participate in the night's activities. Together we learn as we hear from expert speakers on issues that women living in extreme poverty encounter. Next, we give to chosen loan recipients during rounds of voting and then loans are funded in real time at the Event. Finally, we… celebrate! Though the Event is filled with reflective and somber moments, you will hear cheers, clapping, and see creativity fueled by the joy of empowering women.
WHEN & WHERE
We gather twice a year – in the spring and the fall for our Events.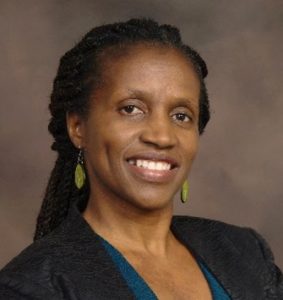 We are so excited to see you again virtually at our next iZōsh® Event on Sunday, May 2nd at 3pm Eastern via zoom.  Our guest speaker will be Dr. Jackie Ogega from World Vision. She has over 27 years of experience in education, peace building and international development focusing on women's and girls' empowerment, gender equality and social inclusion. We are so honored that she has agreed to join us and educate us on the importance of income generating activities for women.  How exciting it will be to put what we learn in action through the granting of micro-loans at the Event!
Registration – There is NO CHARGE to register but you must register to receive the Zoom link.
Click here to register. After registering, you will receive a confirmation email containing information about joining the meeting. This virtual format is a great opportunity to invite out of state friends and family to join you!
Dues and donations – All funds collected will be used to grant loans at the Event.
iZōsh members are asked to contribute their individually-selected dues amounts by April 29th, 2021. (If you cannot remember what you pledged, please contact our iZōsh treasurer, Katie Hugel at treasurer.izosh.birmingham@gmail.com.) We are aware that Covid may have changed your circumstances and understand that some may be unable to fulfill your dues pledge – please don't let that keep you away from the Event!
If you're coming as a guest, know that contributions are not expected, but we do know that often people would like to contribute to the Event's funding.
For those planning to contribute, please do so as soon as possible as the total amount collected informs our selection of possible loan recipients for funding at the Event. Contribution  details are only seen by the iZōsh treasurer. 
Whether member or guest, you can contribute ONLY in advance of the Event  – please note that no funds can be accepted on the day of the Event.  There are two ways to contribute. 
You may write a check made out to: Lutheran Church of the Redeemer (our sponsoring church) with iZōsh in the memo line and send it to:
         iZōsh c/o Lutheran Church of the Redeemer
1800 W. Maple Road Birmingham, MI 48009
Checks must be received by Thursday, April 29th.
If you prefer to give via credit or debit card, please click here.  Make sure to select "one time donation", and under Fund choose "iZōsh" from the drop down menu.
Credit card donations must be made by the end of the day on Monday, April 26th. 
Questions or comments, please email us at izosh.birmingham@gmail.com
WHY
Many women in extreme poverty live in areas where banks are not available or will not lend to the poor. A small loan allows her to establish a business, transforming her family's lives with a "hand up" rather than a "hand out." When she repays her loan, the money gets re-invested in a new loan so the cycle of supporting women continues.
---