To encourage full-time Christian education of our children and youth, our congregation assists in financially supporting member families who enroll their children in a Lutheran Christian Grade School or High School. The following is a Statement of Intent.
Statement of Intent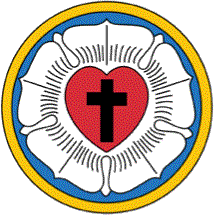 I (we) recognize that Christian education is a blessing and a privilege. Like all other educational institutions, Lutheran Grade Schools/High Schools are designed to provide a worthwhile education. However, I (we) understand that our Christian school is more than just a private institution of learning. It is a ministry committed to the teaching of Christian values, morals, and the truth that Jesus Christ is my (our) personal Savior. Being aware of the purpose of Lutheran Grade Schools and understanding my (our) own Christian faith, I (we) willingly make the following commitments:
Worship attendance 75% of all Sunday/Monday worship opportunities.
Parental reception of the Holy Eucharist at least once per month.
Parental involvement in Bible Study or Small Group Bible Study once per month.
Student involvement in Sunday School Ministry /(6th-8th) Jr. Youth activities 75% of the time.
Give to the Lord in time and treasures.
I (we) willingly make these commitments because I (we) understand that they are in keeping with my (our) participation in a Lutheran Grade School. I (we) want to be a responsible, Christ-motivated person (people) who will reflect my (our) Christian principles and set a God pleasing example for others.
For more information on Christian Schooling, contact Pastor Schlak 248-644-4010 ext. 119